Clinical
Carefully designed digital experiences...developed one wireframe at a time.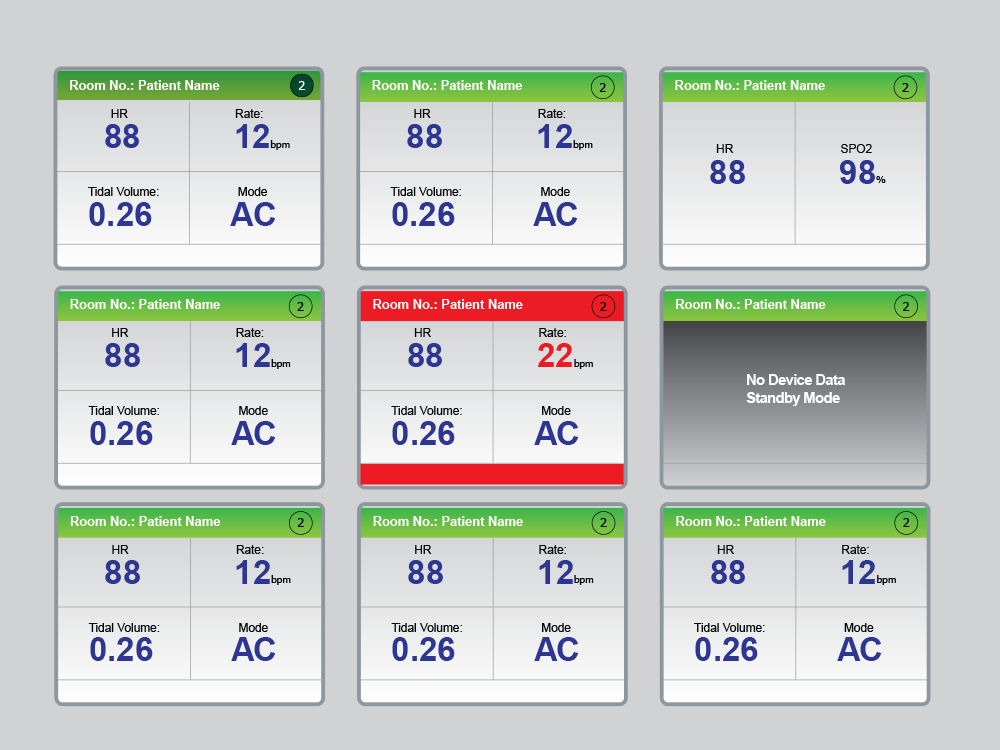 Alarm & Alert Central Nurse Station
Overview: Central Nurse Station dashboard showing patient tiles with medical device data integrated from multiple vendors showing different and sometimes similar values. User interface designed for touchscreen allowing for rapid patient admit/discharge, device assignment, as well as alarm heirarchy and escalation.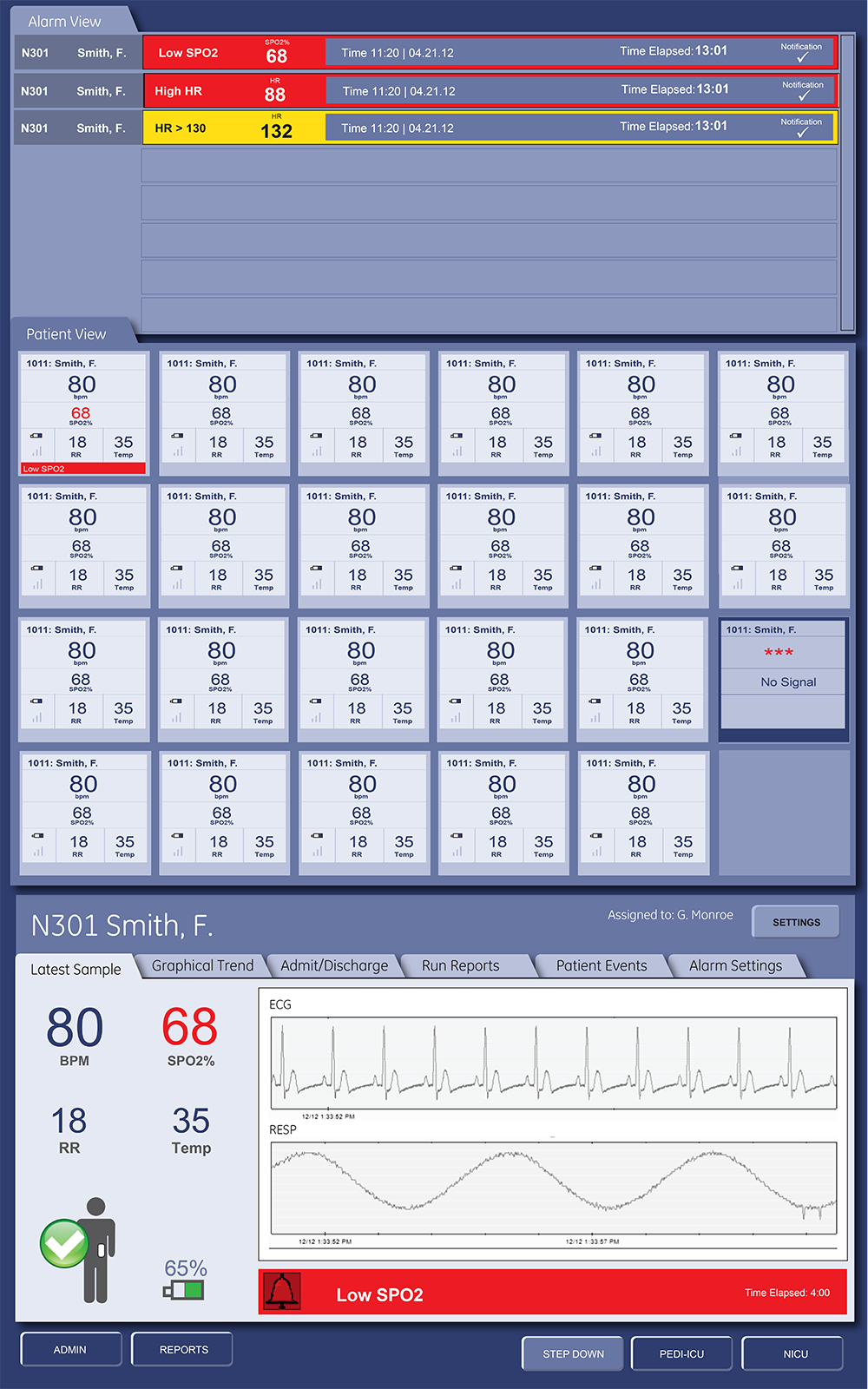 Wireless medical devices & Telemedicine
Overview: Leveraging the core central station user interface, different display orientations were considered, providing a richer experience for alarm triage, advanced alarm settings (designed to alleviate alarm fatigue), and reporting mechanisms. Wireless medical devices being considered for hospital use required a more rigorous administration approach. This screen shows an example of patients that are mobile but still recording and capturing medical data, including waveforms and alarms.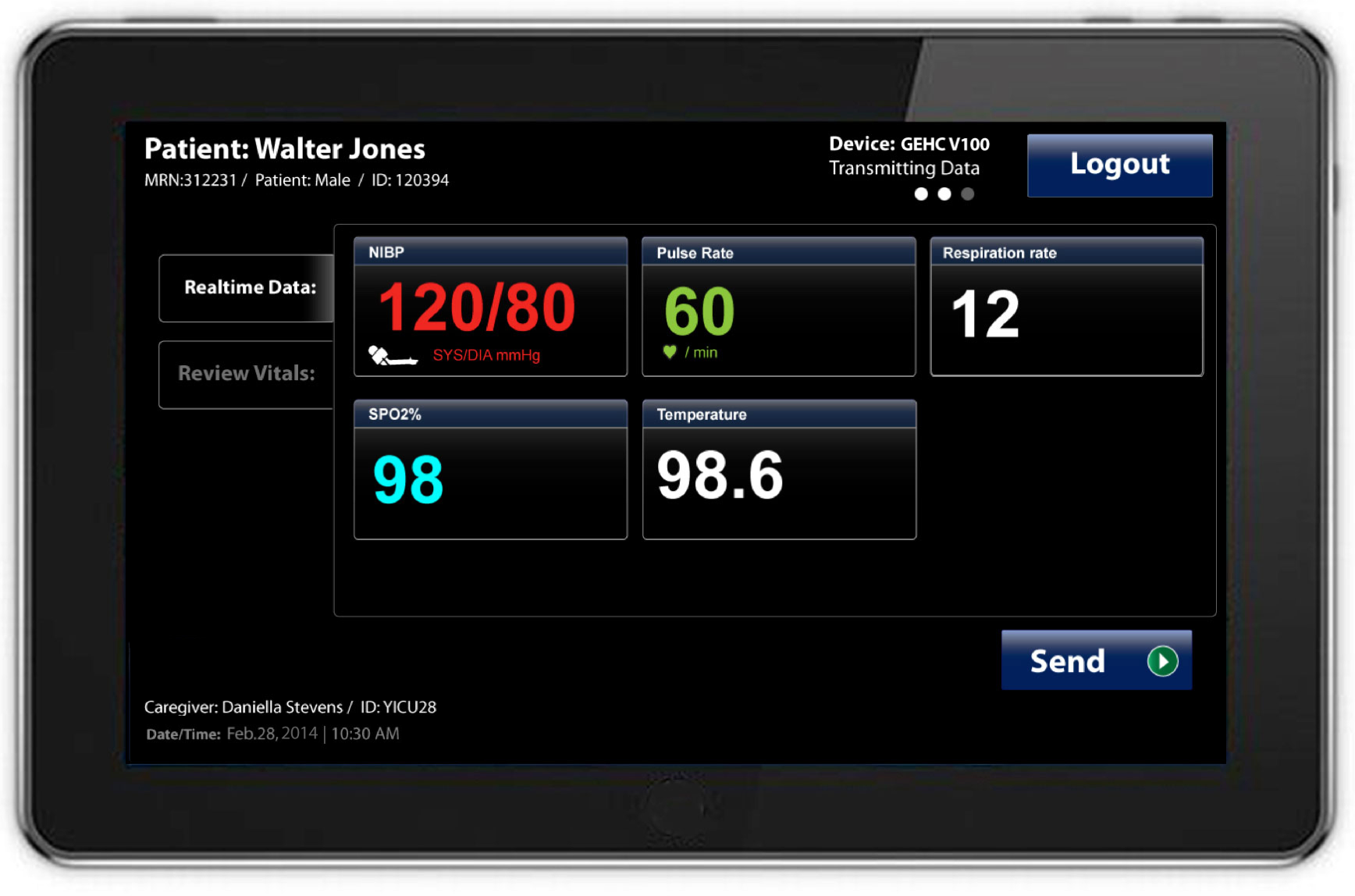 Bedside connectivity & spot checker app
This concept was developed to demonstrate clinicians incorporating real-time device data, and spot check (vitals) data and sending this data to the EMR via tablet interface.